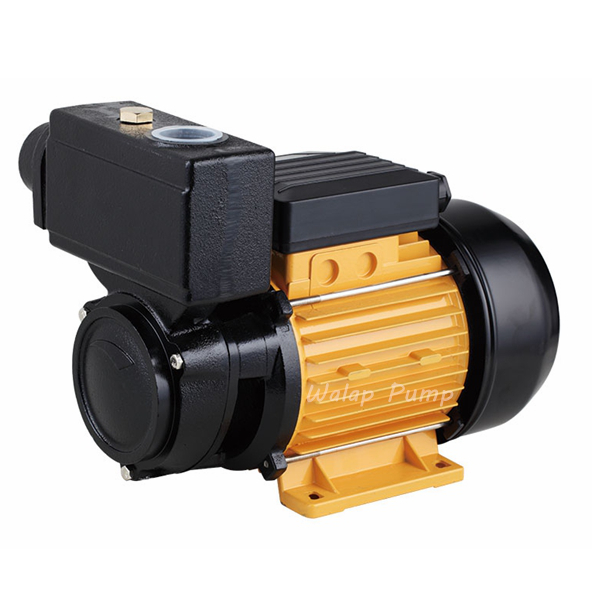 BASIC INFO
TPS series pumps are a good solution for self-priming because of the particular design of the pump body which is with a small tank. It is also with peripheral impeller and gain high pressure relative and its curves are steep particularly. These pumps have a compact size and are very economical, meets the most different operating requirements such as: supply water from well, pool and so on, increase the water pressure in the pipe, garden sprinkling and clean washing.
Working Limits
◆Max fluid temperature up to 80°C
◆Max ambient temperature up to 40°C
Motor
●Two-pole induction motor
●The speed is 2850 r/min
●Insulation Class: B/F is available on request
●Protection Class: IP 44
●Continuous duty
●Cooling: External ventilation
●Total suction lift up to 9 mt.
Materials
★Pump Body: Cast iron
★Front Cover: Cast iron
★Motor Casing: Aluminum alloy
★Impeller: Brass
★Shaft :45# steel/Stainless steel
★Mechanical Seal: Ceramic/Graphite/ Silicon carbide
Performance
TYPE
Output
Power
Current
Capacitor
H.max
Q.max
Size
S.Head
N.W
PACKAGE DIMENTION
Kw
HP
(A)
(uF)
(m)
(L/min)
(inch)
(m)
(kg)
L×W×H(mm)
TPS60
0.37
0.5
2.5
8
36
35
1"*1"
9
7.7
265×185×235
TPS70
0.55
0.75
4.5
14
55
45
1"*1"
10.8
290×200×245
TPS80
0.75
1
5.5
20
65
46
1"*1"
12.8
290×200×245
Notes
Pumps should be installed in a dry and covered area, protected against the weather.